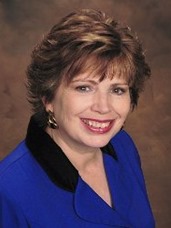 Welcome
Thanks for visiting my website, where you'll find gripping mysteries with Agatha Christie-style plotting, and also uplifting, inspirational non-fiction. If you're interested in finding out about me or my books, you're in the right place!
My latest book; Searching for Irene
What happened to Irene?
When Anna Coughlin, a modern 1920's woman, travels to the secluded hills of Virginia to work for wealthy Lawrence Richardson, she discovers that the previous secretary, Irene, has mysteriously disappeared.
Upon arriving at the castle-like mansion, Anna finds that Lawrence's handsome, but antagonistic son, Tyler, wants nothing more than to have her gone. And he isn't the only one—
Caught up in a maze of intrigue in a tormented and troubled household, Anna sets out to find the truth behind Irene's disappearance. She is helped—and often hindered—by the temperamental Tyler Richardson, who—despite her best intentions—begins to steal her heart.
But even as Anna begins to uncover dark secrets, she must continue to hide a significant one of her own. Then, her life is threatened, and Anna is left to wonder if she'll be able to unravel the mystery before she disappears as mysteriously as the unfortunate Irene—