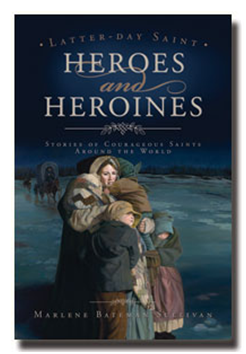 ISBN 1-56236-242-9
118 Pages
Category: LDS Non-Fiction
Publisher: Horizon Publishers
Retail Price Book $11.99
Available for Purchase at Amazon, and Barnes & Noble (NOOK).
Latter-day Saint Heroes and Heroines is a collection of 24 memorable accounts of people from all around the world who risked their lives in defense of the gospel of Jesus Christ. From the convert in Samoa who was forced to choose between her faith and her home, to the missionary who obeyed Brigham Young even when his own bishop warned him that he would surely be killed, these stories bear powerful and moving witnesses of the truth of the gospel of Jesus Christ.