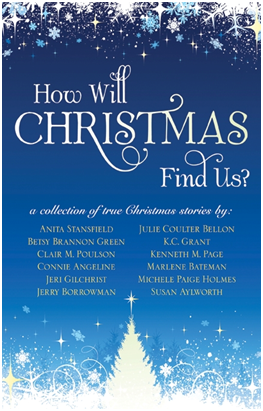 ISBN 13978-1-60861-098-3
73 Pages
Category: LDS Non-Fiction
Publisher: Covenant Communications
Retail Price Book $9.99
Available for Purchase at Amazon, Barnes & Noble, and Deseret Book.
You'll laugh and cry at this heartwarming collection of twelve true Christmas stories from favorite LDS authors. Discover lighthearted surprises, faith-affirming treasures, and thought-provoking insights about the greatest gift of all, in this wonderful keepsake book.