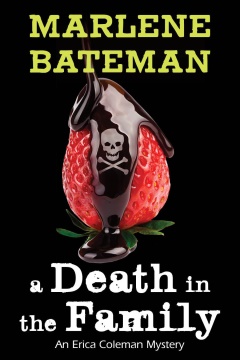 ISBN 978-1-62108-573-7
307 Pages
Category: LDS Fiction
Publisher: Covenant Communications
Retail Price Book $17.99
Available for Purchase at Amazon, Deseret Book, Seagull Book, and most LDS bookstores.
Private eye Erica Coleman and her family happily anticipate Grandma Blanche's eighty-first birthday celebration in the picturesque town of Florence, Oregon. But when the feisty matriarch, a savvy businesswoman, suspects wrongdoing and asks Erica to investigate her company, things get sticky.
Before the investigation can even begin, Blanche's unexpected death leaves Erica with more questions than answers—especially when an autopsy reveals that Blanche was murdered. When another relative becomes the next victim of someone with a taste for homicide, Erica uses her OCD-like traits to gather clues that others miss. When she narrowly escapes becoming the third victim, Erica must unmask the murderer before it's too late.