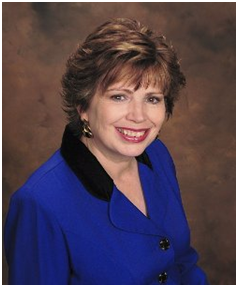 My Background
I grew up in Sandy, Utah, where my parents had a mini-farm set on an acre and a half. Although my father raised a lot of things, the two main ones were gladiolus and mink. Yep, you read that correctly—mink and gladiolus. Think flowers and fur coats. My mother was a florist, and I like to think I get a little of my creativity from her.
I was blessed to be raised as a Christian and am member of The Church of Jesus Christ of Latter-day Saints (Mormon). I'm thankful to know God lives and loves me and I'm grateful for the testimony I have of Jesus Christ, my Savior. He has blessed my life so abundantly.
My Loves and Interests
When I grew up, I met and married Kelly R. Sullivan. My husband and family are the light and love of my life. I am so proud of my seven children; they are all so amazing and wonderful, as are their terrific spouses. And, although I know others brag about their grandchildren, I have to smile indulgently, because my grandchildren actually are the cutest, smartest, sweetest, and most talented kids in the world!
I have a lot of interests. For one thing, I've always loved animals. While my kids were growing up, we always had dogs and cats, along with a changing assortment of gerbils, tropical fish, hamsters, rats, parakeets, an electus parrot, and a sulfur-crested cockatoo. Right now, I only have four cats and three dogs and feel deprived.
For fun, I like to read. As a child, I spent nearly every free moment reading, and although most of my time now is taken up by writing, I still enjoy sitting down with a good book. A few of my favorite authors are; Maeve Binchy, Elizabeth Berg, Agatha Christie, Andriana Trigiani and Anne Siddons. At night, I like to unwind by watching TV. In addition to a few select, current shows, I enjoy watching I Love Lucy and Andy Griffith. I also enjoy animated movies like Despicable Me, Over the Hedge, How to Train Your Dragon, Ice Age, Frozen, etc. I'm a kid at heart, I guess.
I also love to go camping, although I no longer enjoy roughing it. Must. Have. Popcorn. Which means we take along our popcorn popper. During the summer, my husband and I like taking our RV on weekend trips and a few longer ones, enjoying the mountains, exploring new places, and often researching new settings for my books.
I also like to garden. I love flowers and often go a little nuts planting in the spring and adding a few more tulip, hyacinth, and daffodil bulbs each fall. Right now, I'm having fun raising iris—I have more than 70 varieties. Each year I add a few new colors.
On Writing
I've wanted to be a writer. I started writing stories in elementary school and after receiving parental acclaim for one of my masterpieces, "The Old Blue Car," felt encouraged enough to continue. Then, in my second year of college, I met and married my husband, Kelly. Having babies caused "writing interruptus," and for many years, my writing career was put on the back burner. I know women can have it all, but I think it's difficult to have it all at one time and excel at everything. There's a time and a season for everything. I decided to be a stay-at-home mom and focus on my little ones.
Writing remained in my heart and soul, however, and when my children got past the baby stage, I began trying to carve out some time to write. Since my time was still extremely limited, writing a book was out of the question, so I turned to writing short articles and stories for magazines and newspapers. A few years later, I started writing an LDS, non-fiction book.
As my children got older, my husband and I found we needed a second income. I wanted to be home for the children, though, so we remodeled our garage and I opened a floral shop.
I enjoyed being a florist but regretted that it left me very little time to write. However, as the years passed, I managed to finish my first book, Latter-day Saint Heroes and Heroines.
Then, after ten years of being a florist, I had some medical issues arise. A biopsy was taken and during the week that my husband and I waited to hear if the tumor was benign or cancerous, I looked back over my life and asked myself; If I had the chance to live my life over, would I do anything differently?
Besides wishing I had been a better person and mother, I could only think of one other thing—I would have spent more time writing. So, with my dear husband's support, we sold the business and he began supporting me as I started writing full time.
My next three books were about angelic experiences in early LDS church history; And There Were Angels Among Them, Visits From Beyond the Veil, and By the Ministering of Angels. Then I wrote Brigham's Boys.
Around this time, I took a sabbatical from writing and went back to college. It had always been another dream of mine to graduate. So with my last child in elementary school, I returned to college as a "mature student," which is another way of saying you're older-than-the-hills. I graduated with a Bachelor's degree in English from the University of Utah.
While in college, I began working on my first novel. I'd wanted to write one for many years, but wasn't sure I had the talent or the ability. One thing I decided was that all of my novels would be "clean"—without profanity and free from inappropriate sexual scenes. I worked on my first novel in all of my writing classes at college and gradually the book took shape. It took me three years to write the romantic mystery, Light on Fire Island and I was thrilled when became a best-seller.
Next I wrote another LDS, non-fiction book; Gaze into Heaven; Near-death Experiences in Early Church History.
My next novel was a fun mystery, starring a quirky private detective with OCD; Motive for Murder. I suppose it's the researcher in me that made me decide to have the settings for all of my novels as accurate as possible. My husband and I travel to each site, taking lots of pictures, talking with local residents, and making copious notes. I try very hard to be accurate when including street names, restaurants, and local attractions. I'm also careful to use the names of local plants, birds, and trees.
I then wrote another LDS, non-fiction book; Heroes of Faith. I turned to fiction once more, and wrote two more mysteries; A Death in the Family and Crooked House. Next up is another LDS non-fiction book; Glimpses into the Spirit World, which contains many experiences of people who have visited the spirit world.